Tracy Claytor
SENIOR PASTOR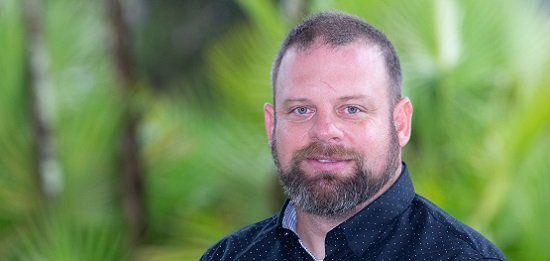 Tracy strives to implement a discipleship strategy that contributes to every area of a person's life. His passion for Christ and his understanding of the importance of making disciples, his emphasis on and reaching the next generation is vital, because they are the future of the church. Tracy has extensive experience with Missions and church planting which play a big role in his ministries. Tracy has received a Bachelor of Science degree from Toccoa Falls Bible College in Toccoa, Georgia. Tracy and his wife Tatyana, and their three children, look forward to seeing how God uses them through Coastal and their ministry.  Email Tracy or call
him at (321) 639-7346.
Robert Gaulin
WORSHIP and CARE PASTOR
Robert has served in ministry, in the areas of Youth and Finances, and is currently serving by leading music for our Sunday worship services and takes great joy in leading the church into an intimate time of worship that honors God. Robert also serves pastoring our Family ministry by guiding families in their walk of faith together. He has a master's degree in music from Southwestern Theological Seminary. Robert and his wife Maggie, along with their two children, have a heart for the community and desire to reach them with the love of Christ. Email Robert or call him at (321) 639-7346.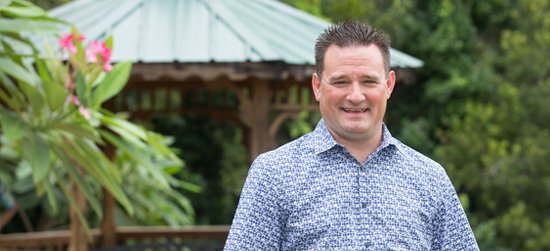 Robbie Duncan
CHILDREN'S PASTOR
Robbie serves as the director of Coastal Kids ministry. His desire is to see kids grow in their understanding of God's Word and discover the love of Christ in their lives. Robbie has a bachelor's degree in biology from Asbury University and is a licensed Physical Therapist Assistant. Robbie, his wife Jessica, and their three children are humbled and blessed to be a part of God's church here at Coastal. Email Robbie or call him at (321) 639-7346.
Jay Kirshenbaum
NEXT GEN PASTOR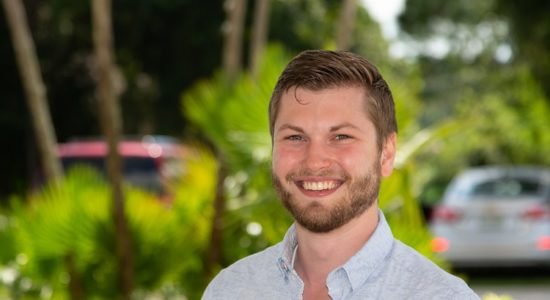 Jay oversees the middle school and high school ministries here at Coastal alongside his wife Megan and their daughter Aria.  His passion to see students worship and follow Christ is only rivaled by his love for being with people, love for playing music, and his enjoyment of board games.  Jay has received a Bachelor's degree in Music, Behavioral Science and Religion from Liberty University, and is excited to see how the gifts that God has given him can help the Church and point the youth of Port St. John to Christ.  If you see Jay, make sure to go up, say "hello" and ask for your own unique handshake with him!  Email Jay or call him at (973) 647-9572.
Drew White
DISCIPLESHIP PASTOR
Drew serves as the Pastor of Discipleship here at Coastal alongside his wife Grace and their daughter Alaina.  Drew grew up in Texas where he eventually majored in Criminal Justice and minored in Leadership and Psychology at Hardin-Simmons University before being called into full-time ministry after graduating. His desire is to see our church accomplish the mission given to us by the Christ in the Great Commission as we love, serve, and give our lives for one another and for the spread of the gospel here and among the nations. You can  email Drew or call him at (817) 614-0602.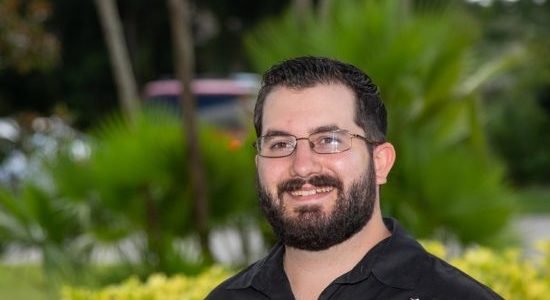 Kim Rolston
FINANCE AND MEDIA FACILITATOR
Kim has many years of experience in administrative and technical positions.  In addition to her Financial responsibilities, she updates the church's mobile app, website, and video boards.  She also oversees the creation of most media we use in the church.  Kim has a bachelor's degree in Theology, as well as an associate's degree in web programming.  Kim is is crazy about poodles (and doodles), and loves creative projects and crafting.   She enjoys watching NASCAR races with her husband, Bill, and her Mom, Katherine.